Leslie Thompson is an excellent agent. So far, she's handled two sales and three purchases for our family. She is knowledgeable, likeable, easygoing and sincere. On one purchase, she deftly handled the personalities and emotional issues of four sibling heirs, who were joint sellers, and who had conflicting needs, goals and estimations of value of their property. On one "buy" transaction, she dealt with a counterparty sellers who were going through an acrimonious divorce. On the "sell" side for us, she's twice had the properties beautifully staged with no effort on our own part. Very user-friendly and turn-key. Would happily use her again.

My husband, daughter and myself had thoughtful and detailed tour with Leslie. She conducted herself professionally and pesonably, she picked up on what the three of us were looking for. During the course of the purchase my husband had a serious health scare. Leslie was available to help us and the purchase at every step. We appreciated her careful handling of our circumstances.

Leslie was absolutely wonderful to work with, we had an excellent experience with her! She is positive, professional, accommodating to busy schedules and she really worked hard to make our short-sale successful. Leslie did a lot of work for us behind the scenes to make the process for us very streamlined and simple. I would work with Leslie again in a heartbeat.

Leslie Thompson is an outstanding agent. She has great knowledge of her market and is professional, timely and personal throughout the process of buying a home. We highly recommend Leslie!

Leslie Thompson quickly understood what we were looking for and after a year of active searching, she helped us find a home that suited all of our needs. Leslie conducts herself professionally and demonstrates a high level of local knowledge, as well as an understanding of value. She consistently kept our best interests in mind and we would highly recommend Leslie for any real estate needs.

If you're looking for a Realtor, you don't have to look beyond  Leslie Thompson.  The reason why is because she is a Realtor who works for her client above and beyond what you would expect from a Realtor. Leslie represented us in the purchase of our home.  Her attention to communication and details kept us informed about every step of the purchasing process.  We never had to be the initiator for information.  Her follow-up with the selling agent was prompt and supported us as the buyer.  And if that isn't enough to convince you, she is also a wonderful person!

Please consider this a ringing endorsement of Leslie Thompson.  She is a true professional in her field and we would recommend her to anyone considering buying or selling a home in Newport Beach.  Our family was completely unfamiliar with Newport when we moved from the mid-west, but Leslie went out of her way to aid our transition to the area.  Whether highlighting the best schools or recommending a pediatrician Leslie has always been there to help. But of course, what anyone really wants when hiring a broker to locate their home is a consummate professional, and I would argue that there is no one better at her craft than Leslie.  She listened thoughtfully to our needs and identified areas and specific homes that matched our criteria.  She revealed valuable information that wasn't readily available to the rest of the market, thereby providing us a competitive advantage over our counter parties.  during the transaction process, Leslie proved to be a skilled negotiator capable of exacting extremely attractive terms for our side - a trait that may have saved us tens of thousands of dollars. Most importantly, however, Leslie's character is beyond reproach.  She became a trusted advisor who we came to rely on without question.  When all is said and done, is there anything more important when embarking on such an important decision?  In conclusion, Leslie is an asset that will make your real estate transaction  not only fruitful, but a true pleasure.

We have never found anyone as professional as Leslie Thompson. Our experience in purchasing a house was a 10+ because of Leslie. She is tremendously diligent, persistent, thorough, timely and delightful with whom to work. We will only use Leslie in any future purchases. Can't recommend her highly enough!

The real estate transaction is likely one of the biggest you will make in your life. Leslie did an outstanding job in the pricing strategies, the staging, the showings, and open houses on our home. She makes the transaction seamless, and nearly effortless. I think the reason Leslie is a great agent is that she communicates very well, she's uses technology to her clients advantage, and is very "hands on" throughout. Sometimes I felt she treated our transaction better than she would her own. You can interview many agents as I did, or save yourself the time and choose Leslie. You won't be sorry. I am honored to write this for her and wish her all the best.

We have worked with countless agents over the years to buy and sell homes, and Leslie Thompson is, by far, the best!  Her attention to detail, professionalism, ability to deftly negotiate pricing and her frequent updates are all remarkable skills that set her apart from others.  She is a gifted agent who represents the needs of her clients with unsurpassed ability.  We recommend her to anyone buying or selling a home.  She will ensure a quality experience throughout the entire process.

In this age where "customer service" has dropped to the bottom of the priority list for most businesses, it has been an ENORMOUS PLEASURE to work with someone who excels at that old-fashioned notion...be helpful to your client! One couldn't be more wonderful to work with! Many thanks, Leslie, for a literally stress-free experience!

Leslie is a true professional in her field and worked above and beyond in the sale of our home and subsequent purchase of our new home. She is exceptionally responsive, detail-oriented, knowledgeable, and worked in our best interest at all times. Thank you Leslie!

What a pleasure it was working with Leslie! She handled the process of purchasing our bay front property in a truly professional manner as well as negotiated a very good price for our property. Leslie was on top of everything and made the transaction an effortless and enjoyable experience. We  highly recommend Leslie for her superior service.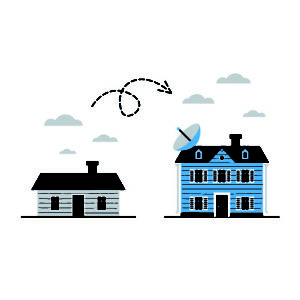 Finding the right home can make you feel a little like Goldilocks. This house is too small, that house is too big – where is the house that's just right? Here are some questions you should ask yourself when determining…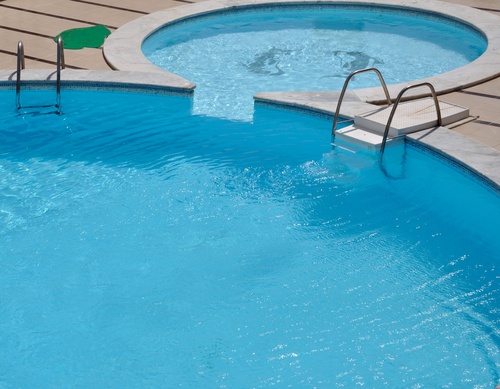 Whether you're in the market for a home with a pool or not, you may end up wanting to make an offer on a home that has a pool. It's important to understand both the responsibilities that come with pool…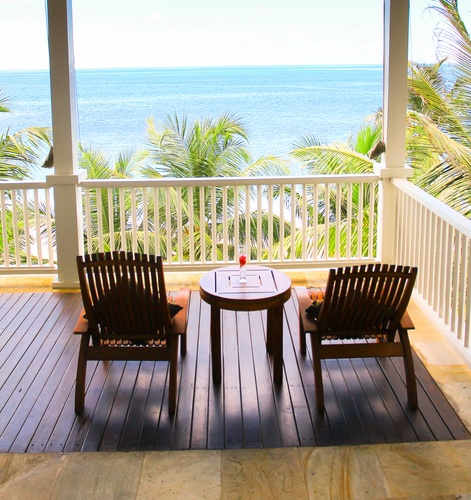 Is it time to put your vacation home on the market? Maybe you just don't visit it as often as you thought, or it's time to downsize. Whatever your reasons, it's important to be strategic about selling your vacation home.…